SCOTT ADKINS IS HARD TARGET 2: HARDER TARGET
 by Ed Travis | on August 30, 2016 |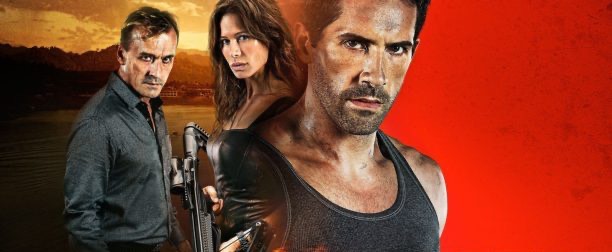 There was really nothing about this film I wasn't looking forward to. Scott Adkins taking the star slot in yet another revitalized action franchise which features none of the same crew or cast as the original was really all I needed. But Hard Target 2 also continues a favorite action movie trope: The hunters becoming the hunted. As long as Hard Target 2 had a fun tone and some killer action set pieces, I was going to be a pretty happy camper. 
And as it turns out, director Roel Reine (Death Race 2, 12 Rounds 2, The Condemned 2, you get the idea…) was able to deliver not just the bare minimum to get a pass, but he was even able to surprise a little! For whatever reason, in my anticipation of this film, I never quite dreamed that this continuation would pay homage to original director John Woo. These disconnected, straight to video kinds of sequels rarely have anything to do with the original films. And the same is true here, except for the style. The movie opens on a shot of a dove, and continues to shower love on Woo's most signature styles throughout. And since Woo is one of action cinema's most talented directors, this homage is more than a little welcome. Slow motion fight sequences look great, especially since star Scott Adkins is able to do them himself.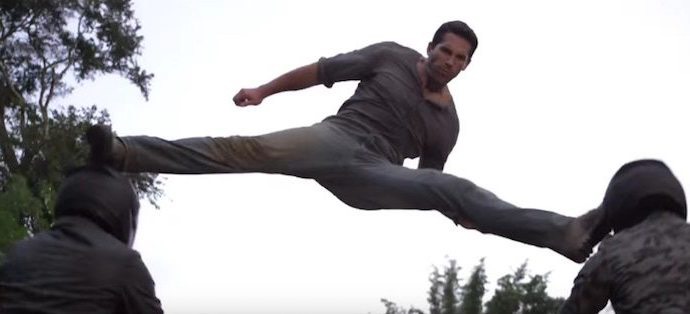 Reine is also able to wring a ton of production value out of Hard Target 2 by setting and shooting the film in Thailand and working with the great film crews available to action directors in that country. With a budget of only $4.5 million and a 20 day shooting schedule, this film is able to look leaps and bounds better than your average DTV film. Sweeping aerial shots of jungles and bridges, motorcycle chases and waterfalls, this is truly a film that honors the Cannon films tradition of the late '80s and early '90s. 
It isn't entirely successful. There's plenty of sloppy writing and convenient plot contrivances. Flat performances abound, and the lengths the film goes to to homage the original can come across as slavish devotion. There's some sloppy staging and editing as well. It is noticeable, but also par for the course for these kinds of DTV films. 
The key is the fun the film seems to be having. And frankly, as a viewer, I'm generally having fun whenever a bunch of people with guns and knives are running around in jungles and doing actiony things. Adkins is able to double split kick some dudes off of motorcycles. Rhona Mitra's huntress is able to coolly fire off a few rounds as an explosion ignites just feet away from her. Adkins is able to leap through the air in slow motion whilst firing a bow and arrow. It's the kind of stuff Nick Frost's Hot Fuzz character would freak out over. And also me.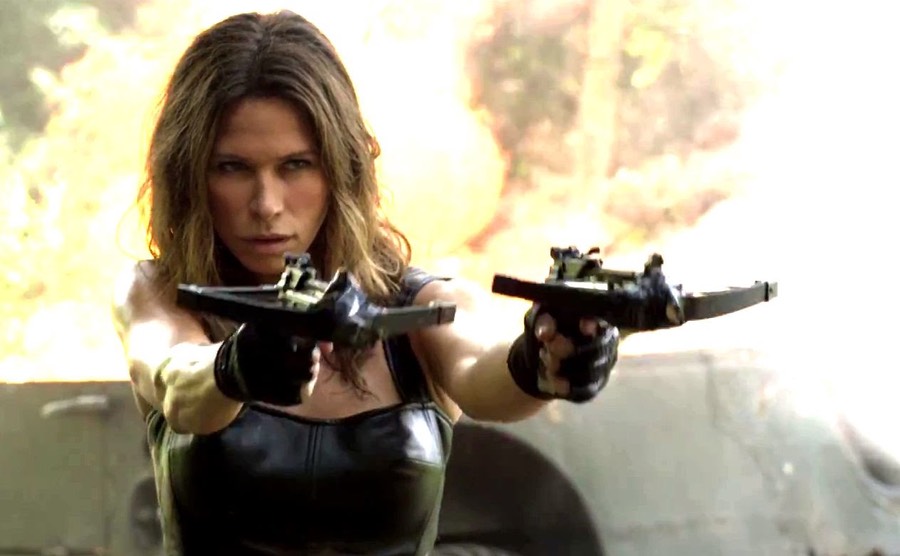 There's not really much here that is better than the original. But what Reine and Adkins were able to cook up on a limited budget, and with the help of the talented Thai crew, is something more polished and thrilling than most DTV action films. The added production value Thailand brings to the table, as well as Scott Adkins' slavish dedication to bringing everything he's got to the action sequences in all of his films, create a sequel with a pulse. Scott Adkins fans are already seeing this film. We're the target audience here, if you will. Ahem. What excites me is that I feel confident in recommending this film to John Woo fans as well. Why not check out what a Woo homage at a quarter of the budget might look like? There's nothing that'll change your life, but there's a simple satisfaction that can't be denied. 
THE PACKAGE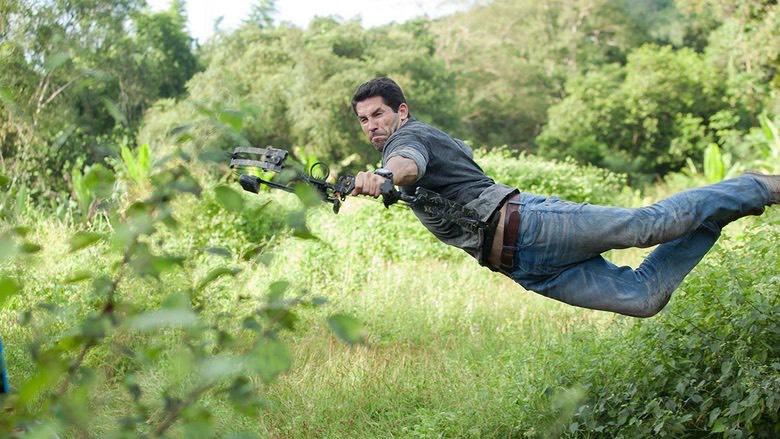 Director Roel Reine hosts a Director's Commentary track in which he calls up a number of the key players in the film, Scott Adkins included. I listened to a good chunk of the commentary and must say I was quite taken by Reine. DTV action film directors are often looked down upon as lesser talents, but this guy really seems to have a lot to bring to the table. He serves as his own DP on all the films he directs, which is not the norm, and has some interesting advantages when shooting a film in just 20 days. He also seems to have an established relationship with crews in Thailand, which allowed for a higher level of killer action and production value as previously mentioned. More importantly than all of that, he comes across as someone who simply loves his job and has zero coyness or pretension about the type of films he's making. Reine sought this opportunity out as a way to pay homage to John Woo and to work with Scott Adkins. This is exactly the kind of guy you want at the helm of a DTV action film. You don't want someone who's embarrassed or going through the motions, you want someone who will take the limitations of the genre and maximize potential within that framework. Reine highlights all the assets at his disposal here and creates a shining example of the casual fun that DTV action can provide. 
On top of Reine's charming commentary track, there are a number of other bonus features and the Blu-ray also comes with multiple formats for the film including DVD and a digital copy. As a die hard Scott Adkins fan, I'm used to his movies being relegated to DVD without an HD option. Or at best a bare bones Blu-ray. It's nice to see Universal sink a couple million into an Adkins vehicle and then follow through with a home video package they really seemed to get behind. While Hard Target 2 isn't exactly a face-melter along the lines of Ninja II or Undisputed II, it rises to the occasion both as a fun action film and as a decent home video package for fans. 
BONUS FEATURES
– Deleted Scenes
– Hard Target 2: Through the Lens
– Deleted Shot Montage
– Into the Jungle: On Location of Hard Target 2
– A Fighting Chance: Behind-the-Scenes of Hard Target 2
– Thrill of the Hunt – Learn more about the characters in the film and their backstories
– Feature Commentary with Director Roel Reiné and Stars Scott Adkins and Robert Knepper, Composer Trevor Morris, and Camera Operator Rolf Dekens
And I'm Out.