BLOG-1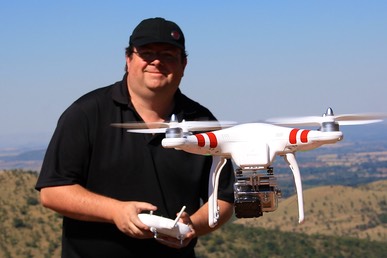 It was always a wish for Roel Reiné to use some kind of flying angle with a camera, while he is searching for locations to film. Roel used a Hexakopter during the shoot of DEAD IN TOMBSTONE, but this was very time consuming and the drone was very unstable.
Now a year later Roel Reiné uses a small drone helicopter, the Quadcopter DJI Phantom and a GoPro Hero3 to look around from the air during an extensive location scout in South Africa, . Small enough to fit in a small carry-on case, the DJI Phantom is a GPS controlled RC chopper that makes very stable shots from very high angles. On the game reserve and state park close to Johannesburg, Roel is checking out locations for his next movie SEAL TEAM 8. This time he was able to watch from extreme high angles to make sure he has found the right place for the big actions scenes that will take place. This time he was able to watch from extreme high angles to make sure he has found the right place for the big actions scenes that will take place. The chopper will also be used during the shoot of the movie. The GoPro Hero3 shoots 60FPS on 1080p HD and shoots even 24FPS on 2.7K. That is an incredible resolution for such a small camera. Roel has destroyed many GoPro's during the filming of DEATH RACE: INFERNO, but now he will use the footage from the air to similate shots from militaryi drone planes that the SEAL TEAM is using in this movie.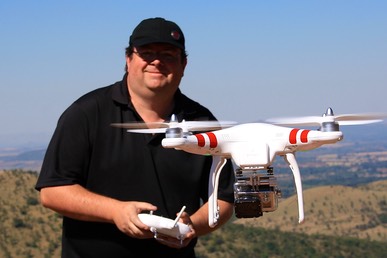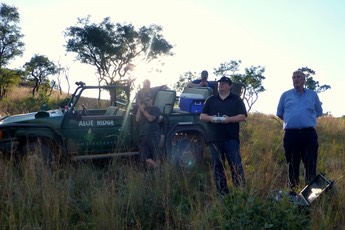 "It is an incredible exciting time for directors like me. The new camera's and camera-toys that are now available, makes it more and more possible to do the impossible shots." - Roel Reine
Two Dutch epics selected for Telescoop funding
by Boyd van Hoeij
http://www.cineuropa.org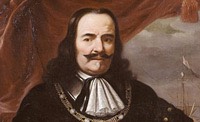 18/04/2013 - The Telescoop initiative, from NPO (Dutch Public Broadcasting), the CoBO Fund andNetherlands Film Fund, have awarded €1.8 million in production funding each to two films, both historical epics. The Telescoop funds are intended to support "quality films for large audiences".
The recipients are two projects from well-established directors: Joram Lürsen's adaptation of Thomas Rosenboom bestselling novel Public Works, and Roel Reiné's cinematic portrayal of one of the Netherlands' most famous naval heroes: Michiel de Ruyter (photo).
(The article continues below - Commercial information)
Lürsen previous film, The Family Way, was also a Telescoop beneficiary and took in almost €7 in box-office receipts locally. His new project is an ambitious historical film set in the late 19th century, in which two related men, one a violin-maker in Amsterdam and the other a pharmacist in the countryside, try to rise above their class, with tragic results.
The novel sold more than 400,000 copies in the Netherlands alone and was adapted for the screen by Frank Ketelaar. The film will be produced by Topkapi Films in association with Wild Bunch Benelux, publisher Querido and broadcaster VPRO.
Menuet in Belgium and Zentropa Berlin will co-produce the feature in association withApple Film in Poland and I'm Film in Hungary. Wild Bunch will release the film in the autumn of 2015.
Michiel de Ruyter was written for the screen by Alex van Galen and Lars Boom and will be directed by Reiné, for whom it will be the first Dutch feature again after a long period of directing mostly direct-to-video films in the US.
The sea-faring epic will be produced by Farmhouse Film & TV and will be distributed by Universal. Broadcaster TROS is on board as a co-producer.