FROM Roel Reine:
Great to be back in LA, after being away on location in Romania shooting DEAD IN TOMBSTONE.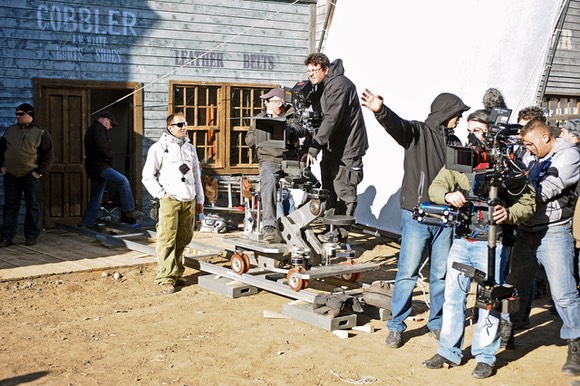 Working on post-production for 2 movies and developing my slate of new projects. 
DEATH RACE: INFERNO: we are now doing ADR with the actors, Music composing with Trevor Morris, Mixing with Sonic Magic, 500 Visual Effects shots with Terminal FX and working on the marketing. Very cool trailer has been finished by the marketing department of Universal Studios and the trailer will be first shown to public on the BATTLESHIP Blu-Ray and DVD.
DEAD IN TOMBSTONE: I'm editing the directors cut with Radu Ion, figuring out the score for this movie, started designing the visual effects for it with Terminal FX and just finished the trailer. This is going to be a very cool and stylish film.
Development on my slate of movies with some very talented writers. Working with the studios but also some independent producers. One of these projects will be the next movie I want to put into production end of August.