BLOG-1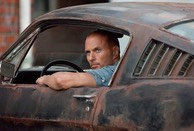 http://www.silverscreenslags.com/2012/08/trailer-death-race-inferno.html
One of our most anticipated films of the year is Roel Reine's second Death Race film (the third in the modern series), Death Race: Inferno.

Leading man, Luke Goss returns as Frankenstein, once again driving for his freedom - however, this time the high-octane action is transported to a desert prison. Goss excelled in the second Death Race and is once again joined by genre favourites Danny Trejo and Ving Rhames as well as series newcomer, Dougray Scott.

The trailer promises more fun and well-crafted action, if it is half as entertaining as Death Race 2, we'll be incredibly happy.



CATEGORIES: DANNY TREJO, DEATH RACE 3, DEATH RACE: INFERNO, DOUGRAY SCOTT, LUKE GOSS, PREVIEW, ROEL REINE, VING RHAMES
http://www.silverscreenslags.com/2012/08/trailer-death-race-inferno.html
WWE Studios & 20th Century Fox Go Another '12 Rounds' With Randy Orton
By THE DEADLINE TEAM | Friday August 3, 2012 @ 9:11am PDTTags: 12 Rounds: Reloaded, 20th Century Fox, Movie Casting, Randy Orton, WWE Studios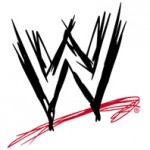 Randy Orton is getting back in the action for 12 Rounds: Reloaded. The three time WWE World Heavyweight Champ will star in the second installment of the action franchise for WWE Studios and Twentieth Century FoxHome Entertainment. In Reloaded, Orton plays an Emergency Medical Technician who has to find out why a vigilante is threatening him and his family. Directed by Roel Reine and written by David Benullo, 12 Rounds: Reloaded starts shooting in Vancouver on September 26. The movie is set to be released in the spring of 2013. Twentieth Century Fox Home Entertainment will handle worldwide distribution on Blu-ray, DVD, VOD and digital download, WWE will market the film through its various platforms. Reloaded is the second in WWE Studios' three-picture deal with Twentieth Century Fox Home Entertainment. The first 12 Rounds was released in 2009, starring wrestler John Cena and directed by Renny Harlin. Among other films WWE Studios also has coming out are Dead Man Down, starring Colin Farrell, Noomi Rapace and Terrence Howard, and The Hive,with Halle Berry and Abigail Breslin. Dead Man Down was co-financed with IM Global and will be distributed by FilmDistrict. The Hive was co-produced by Troika Pictures. Randy Orton is repped by Andy Corren Management.